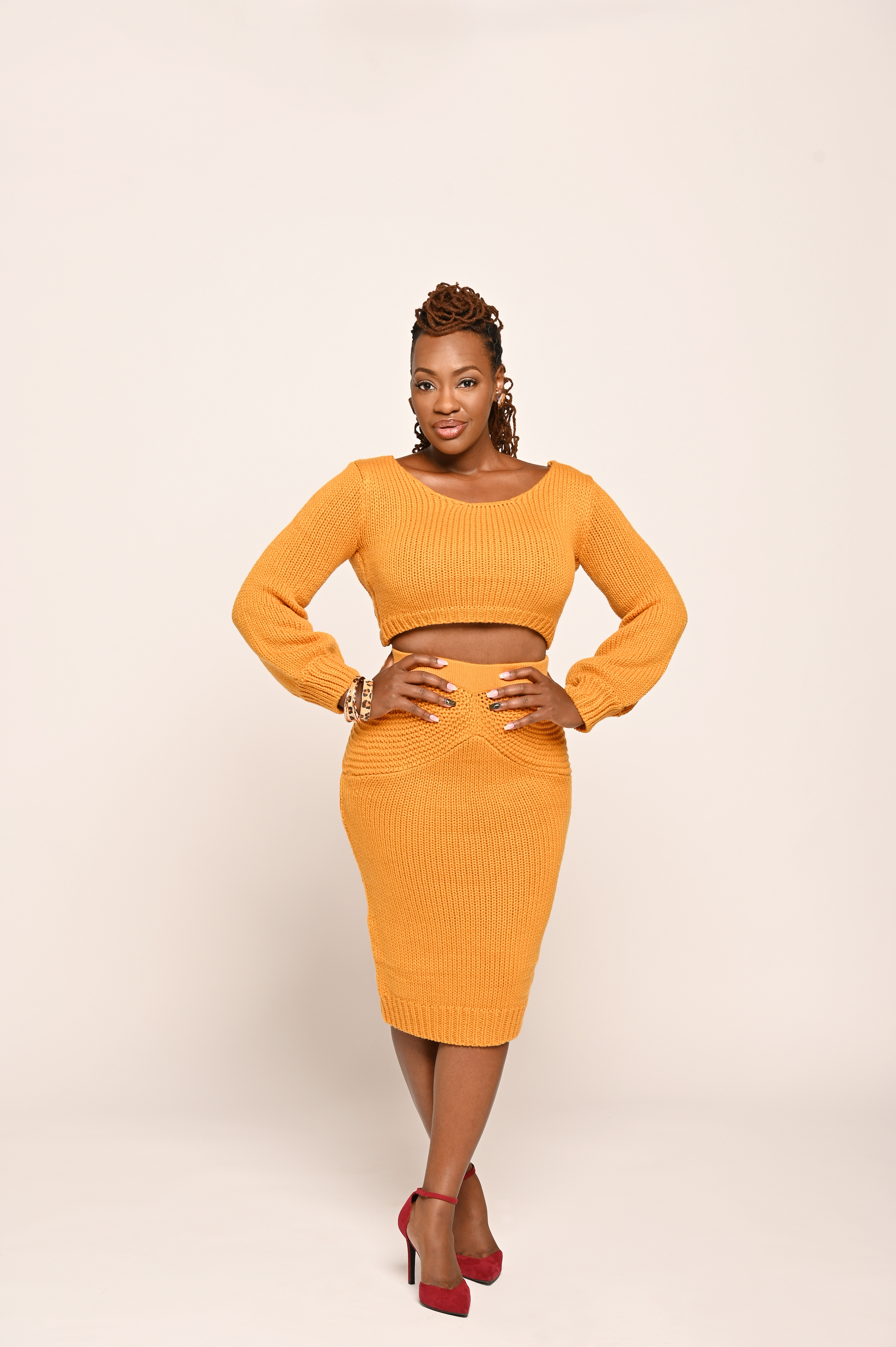 Please introduce yourself to our audience.
I am Angela Cudger, Queen of Wellness ™ and Founder of Legacy Holistic Health Institute. As the Primary Teacher of the school,  I am honored to be among some of the brightest, and most powerful minds in the holistic health & wellness industry.
Tell us about your business.
Legacy Holistic Health Institute has the only Holistic Health Coach Training Program of its kind that perfectly meshes holistic nutrition, sustainable change, and practical coaching skills, with anatomy, physiology, and spirituality. When students enter LHHI, everyone in their personal lives notices an immediate difference. Our mission is to place one well-trained Holistic Health Coach in every family legacy on the planet. As a top school in the distance education space, we are more than a school…we are a movement towards developing health and wellness leaders to their full potential. We are proud to offer our students a world-class experience beyond the classroom where they have the opportunity to further develop themselves at holistic retreats, grow their Health Coach Practice at business boot-camps, participate in alumni gatherings, destination graduations and more. Health & wellness leaders come to Legacy Holistic Health Institute for the training but stay for the experience and their development. We have been officially listed as a trailblazing school in the health and wellness industry.
What are you currently working on?
We are excited to host the Holistic Business Breakthrough Bootcamp for health and wellness leaders. This allows individuals who are in the health and wellness space, including health coaches, holistic nutritionists, fitness instructors, yoga teachers, and others the ability to review their business year and receive step-by-step support in creating the business they desire in 2020. Currently, Legacy Holistic Health Institute is the only school that allows health and wellness leaders to be able to develop themselves in this way. We are excited to bring this information to those leaders in the health and wellness industry who are ready to take their support and service for other people to the next level. Additionally, we are excited to launch the first Awakened to Wellness Anthology, Volume 1. Our authors include health and wellness influencers from around the globe sharing their life-changing stories about how they are changing their legacy and the lives of other people on the planet through their personal awakening experience and their ability to live sustainably well. 
What does the word influence mean to you?
To me, the word "influence" is both a noun and a verb. It describes harnessing the capacity to have an effect on the character, development, or behavior of someone or something. An influential person can also BE the embodiment of the effect itself. Influence never shows off, it shows up and shows action in a way that creates the space for others to rise. It has a natural ripple effect on raising the vibration of the planet.  Real influence exhibits power, and never displays or uses force towards the leaders it creates. The only measure of success for truly influential people ae the number of leaders they have raised up to stand beside them.
How do you bounce back after a setback?

Every choice we make will typically present an opportunity to grow and learn. I feel that we label these choices and the effects of these choices as setbacks in hindsight, but never in the beginning when the choice is being made.  In my experience, the only way to bounce back from a setback is to always label them as experiences for growth. In the fitness industry, a muscle requires consistent tension in order to grow. This is the same for those of us who are developing ourselves as leaders. When I sense a setback has occurred, I now show immense gratitude for growth, development and the evidence that a new horizon is near. In order for us to grow, we must be too big for the current space we occupy in life, business and other areas where growth is imminent. Setbacks are a testament that we are trying and moving in the right direction.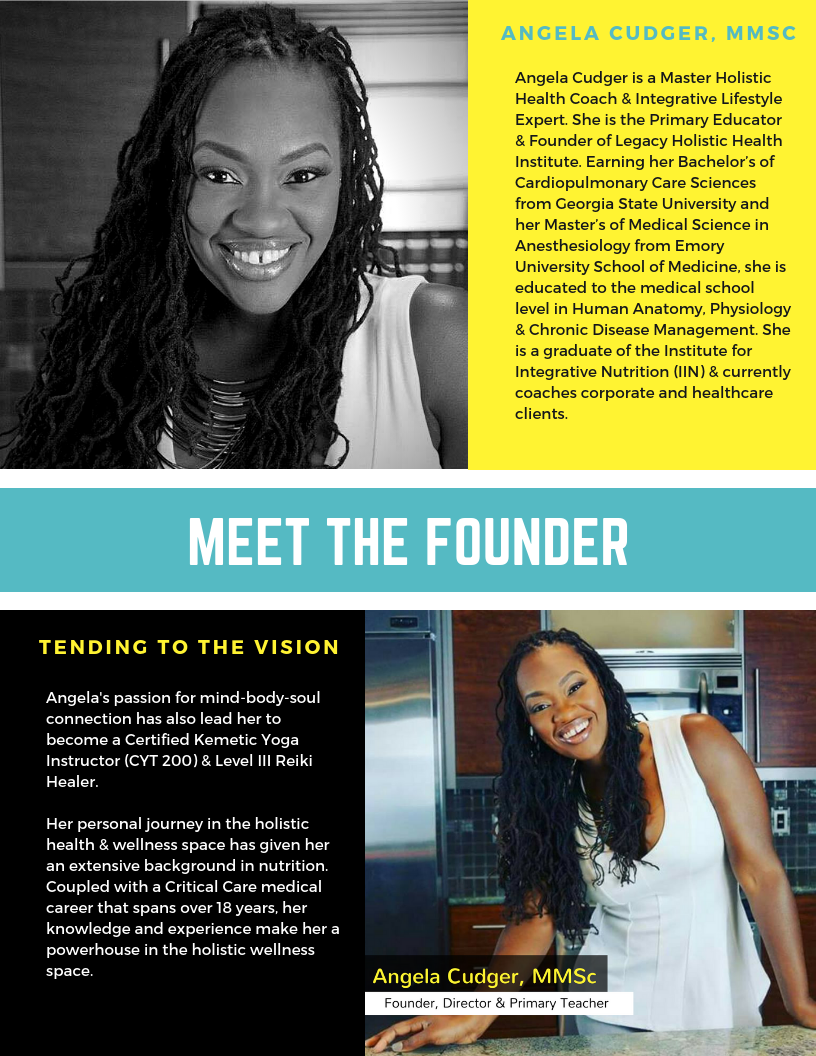 How can people stay connected with you?
For more information on the Holistic Health Coach Training Program and the Legacy Movement,
go to www.discoverlegacy.info. You may also contact our Enrollment Team at 1-844-385-1799  
Follow us on social media:
Facebook: Angela Cudger
Facebook: Legacy Holistic Health Institute
LinkedIn: Angela Cudger
Instagram: queen.of.wellness